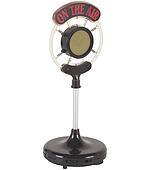 Tomorrow we will be testing Gina on her loooong memory verse from last week. (Do you remember it?) Here's hoping she goes 4 for 4 in her tests!
Also our morning roundtable will include a little something extra this week. For those fans of relationship expert and author, Leslie Vernick, you will want to make sure you tune in.
Last week's interview with author and theologian Jerry Sittser resulted in so much discussion and feedback from listeners that we decided to talk a bit more about it, and include your phone calls! We will be playing short clips from the original interview and talking about this most universal topic: loss. If you or a loved one has experienced a profound loss (death of a loved one, career, divorce, estrangement, etc.) please tune in tomorrow.
To listen online live visit www.FaithTalk1500.com.
To call in to our show live dial, (866) 423-9578 (WLQV)