Over the next seven days there will be lots of chance to listen (and call in!) to the Your Family Matters show with Michael and Gina.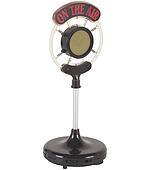 Of course our regular live broadcasts each Saturday morning at 7:30, PLUS a special two-hour edition this Wednesday, February 2 at 4:00 PM! We are filling in for Paul Edwards for the day from 4 – 6:00 PM and we have a jam packed show lined up.
Also – for those late risers – our live show will be rebroadcast each Saturday at 1:00 PM and again at 8:00 PM. (Ties subject to change – watch this space for announcements).
As always, we want your calls – (866) 423-9578.