THE DANIEL FAST, MORNING ROUNDTABLE PLUS YOUR CALLS!
This Saturday on Your Family Matters features an interview with author Kristen Feola. Kristen has written a tremendous book called The Ultimate Guide to the Daniel Fast. She will be with us live talking about the Daniel Fast and taking your calls.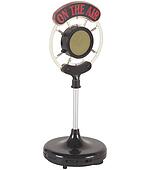 Of course, as always, the Morning Roundtable crew will be in full force. Leading off this week is Dr. Dana, talking about the controversy surrounding childhood vaccinations. Jeff Carter will be next with some perspective on the possibility of severe inflation and what that will mean for Michigan and the nation. Then Pastor Karl will join us talking about an unforgettable story of a young girl from Haiti on the first anniversary of the earthquake.
All this and your phone calls too! This Saturday morning on Your Family Matters with Michael & Gina.
Ways You Can Listen to Your Family Matters with Michael & Gina…
WLQV FaithTalk 1500 AM
Streamed live on the Internet at www.FaithTalk1500.com (the sound quality is tremendous on the Internet)
Podcast available within 24 hours after the live broadcast on www.FaithTalk1500.com (click on "Podcasts to go" and find Your Family Matters link.)