MORNING MEMORY VERSE, DR. JOHN ECKRICH AND THE ROUNDTABLE!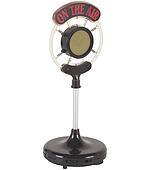 This week we welcome Dr. John Eckrich to the program. He is the Executive Director of Grace Place Wellness Retreats in St. Louis, serving the needs of burned out church workers and their spouses. You will want to hear the startling truth about congregational conflict and its affect on the church workers in your area.


Gina will present the second installment of her "Morning Memory Verse". (Watch this space for this week's verse.) Can she do better than a "B-" grade with this verse? Tune in to find out.


And of course, the Morning Roundtable crew will be with us as always. This week Jeff Carter in Chicago takes a step back from the world of finance to tell us how he got into all of this and what he hopes to bring to listeners of the show. (We may get a sneak preview of the big game on Sunday between the Bears and Packers as a bonus!) Pastor Karl will be coming to us live from Branson, MO this week and will offer an unusual story of compassion in his weekly "Grace Revealed" segment. And Dr. Dana talks about strep throat in his "Tips for Healthy Families" segment.


All of this PLUS… We want your phone calls.
To reach us on the air call (866) 423-9578.


Here are ways you can listen to our show:

WLQV FaithTalk 1500 AM on your radio
Streamed live on the Internet at www.FaithTalk1500.com (the sound quality is tremendous on the Internet)
Podcast available within 24 hours after the live broadcast on www.FaithTalk1500.com (click on "Podcasts to go" and find Your Family Matters link.)
Highlights from the show are available here on www.MikeAndG.com within 24 hours.